Faith Formation @SRB Campus
Faith Formation @ SRB Campus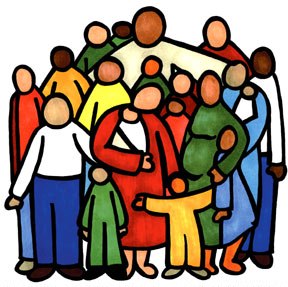 Faith Formation is a process in which seeks to support parents in their efforts to raise their families in our Catholic faith, thus continuing the mission of "making disciples". Through this process families are invited to discover and grow in relationship with Jesus Christ, each other and the parish family; so as to live more fully our Catholic Christian faith. As disciples we are called to make Christ present in the world through the Body of Christ, the Church.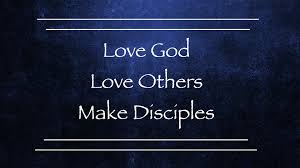 FAITH FORMATION with CHILDREN:
Catechist lead grade/level (classroom setting). Gathers twice a month on Saturdays mornings. After each gathering parents receive an assignment to incorporate into their family's routine that continues the lesson at home. Children share their family's response to these assignments at their next faith formation gathering with their catechist and fellow disciples. Parents commit to one support role for the faith formation season.
PREPARATION for SACRAMENTS HAPPENS WITHIN FAITH FORMATION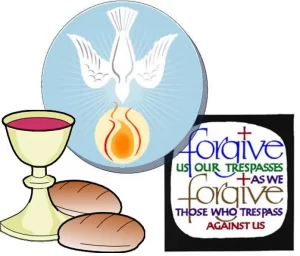 Faith formation is a lifelong process of learning to embody what we profess to believe by continuously growing in relationship with Jesus Christ and with each other. This continuous growing in relationships is enhanced and deepened through the reception of the Sacraments.
As families progress in their faith journey (at least one full year of formation) and demonstrate readiness, they will be enrolled in the appropriate preparation process for the Sacraments of Reconciliation, Confirmation and Eucharist. This applies to both faith formation options listed above.
Children prepare for and receive the sacraments as part of their faith formation journey, not separate from it. Faith formation is continuous, both before and after, the reception of sacraments.
If you would like to register or have questions regarding faith formation please contact the faith formation office, our contact information is listed below.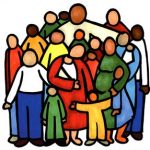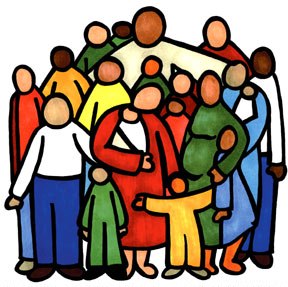 FAITH FORMATION 2023-24
REGISTRATION for NEW & RETURNING FAMILIES
Sunday August 27th & Sunday September 3rd after the 9am and 12pm Masses
Registration table will be set up in the Austin Avenue vestibule
Download Registration Form 2023-24
BRING COMPLETED REGISTRATION FORM AND TUITION PAYMENT (MINIMUM $100)
Our Faith Formation Team
Fr. Robert Lojek, Pastor
Sr. Anna Strycharz, Director of Faith Formation
Parish Volunteer Catechists & Parents – Catechist Team
Contact Information:
Faith Formation Office @ St. Robert Bellarmine Campus
4646 N. Austin Avenue Chicago, IL 60630
Phone: 773-286-0956 / Fax: 773-777-2770