WHERE THE ENCOUNTER BECOMES A LIFELONG FRIENDSHIP
Welcome to the Sacrament Preparation Process for Confirmation here at the SRB campus! 
Preparing to receive a sacrament is a process with three essential components:
LIVING FAITH through your family life at home;
LEARNING FAITH through parish formation opportunities;
LOVING FAITH through worshipping and serving with the parish family
The process begun with the Sacrament of Baptism continues as your child begins their last elementary school years. They will have established their own relationship with Jesus Christ, Our Lord and Savior, separate from yours and will begin the challenge of putting their Catholic faith into practice every day.  As their own individual faith journey takes shape, an understanding of the expectations to live as a "disciple of Christ" in the world today lays the ground work for their preparations to receive the Sacraments of Confirmation and begin their lifelong journey of faith with Jesus Christ.
Sacrament Preparation Year I & Year II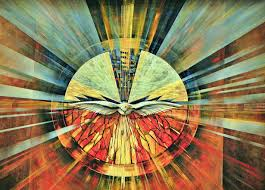 PARENT & CANDIDATE INFORMATION MEETING
for rising 7th & 8th grade students @ St. Robert Bellarmine Campus
CONFIRMATION CLASS of 2022
Congratulations Confirmation Class of 2022
Thank you Bishop Birmingham for accompanying us on our journey!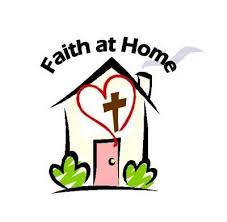 "YOUR ROLE AS A PARENT IN YOUR CHILD'S FAITH FORMATION DOES NOT END WITH THEIR CONFIRMATION. YOUR PRAYERS AND PERSONAL EXAMPLE CAN EXERT A POWERFUL IMPACT ON YOUR CHILD FOR THEIR WHOLE LIFE"
-CHOSEN (AscensionPress.com)
RESOURCES for PARENTS/GUARDIANS
Being a sponsor is a lifelong commitment. A sponsor takes on the role of a spiritual parent who "brings the candidate to receive the sacrament, presents him to the minister for the anointing, and will later help him to fulfill his baptismal promises faithfully under the influence of the Holy Spirit" –Rite of Confirmation #5
OPPORTUNITIES TO BE OF SERVICE: YEAR I & YEAR II FAMILIES
The organizations listed below have instituted protocols to keep their staffs, volunteers, and clients safe during this time while still providing the vital services needed. Please contact the organization prior to offering your assistance regarding the protocols they have put in place. While it is important to remember the most vulnerable at this time, it is equally important to keep everyone healthy and safe.
Since 1979, Friends has been working to improve the health of the Chicago River system for the benefit of people, plants and animals; and by doing so, has laid the foundation for the river to be a beautiful, continuous, and easily accessible corridor of open space in the Chicago region.
The Food Depository is part of a united community effort working to bring food, dignity and hope to our Cook County neighbors. We act as the hub for a network of more than 700 food pantries, soup kitchens, shelters and other programs. These programs provide food where it's most needed. We also address the root causes of hunger. Public benefits outreach and job training programs offer a hand up for our neighbors to overcome poverty.
Without adequate and appropriate clothing, children face unfair barriers and participate in life on an unequal playing field. Across most of the United States, only three (food, housing, energy) of four basic needs are supported by government safety net programs. Cradles to Crayons uses the term "Clothing Insecurity" as part of our efforts to formally recognize the issue, and increase awareness on this hidden basic need. Cradles to Crayons provides children from birth through age 12, living in homeless or low-income situations, with the essential items they need to thrive – at home, at school and at play. We supply these items free of charge by engaging and connecting communities.
The Mission of Our Lady of the Angels establishes a Catholic presence in the West Humboldt Park area on Chicago's west side. This area is presently one of the poorest neighborhoods in the City of Chicago. The purpose of the Mission is twofold: to assist the materially poor and to share the treasure of our Catholic Faith.
Mobile Food Pantry – 1st Saturday Monthly
Community Dinners -Volunteers
Behind the Scenes: help sort donations, pick up donations &more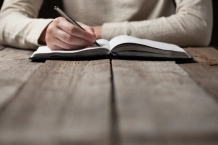 CANDIDATES: REMEMBER TO JOURNAL YOUR EXPERIENCES!